Salaam, all! Keeping this one short as I'm about to hop on a plane. In fact, I'm also skipping my usual editing process in order to send this to you before the month closes, so I apologize in advance for any misspellings and half-finished sentences.
But before I go, I do want to note that this edition is pretty heavy with stories related to politics, discrimination and protests. If you're a bit sick of that, as I admittedly am, then feel free to skip right along to the next thing in your inbox. I promise I won't take offense. 💛
📌 TOP PICKS
HuffPost – Ahead of last week's Muslim Collective for Equitable Democracy conference, Rowaida Abdelaziz looked at how the 2020 Democratic presidential candidates are ignoring Muslim voters. NYC Mayor Bill de Blasio was the only presidential candidate to appear in person at the event, billed as the first national gathering of Muslim Americans in politics.
NPR – A mosque in the United States was built on a North Dakota prairie in the 1920s. Today the descendants of those families share that history with new American Muslims, Leila Fadel reports.
Religion & Politics – Once a fringe argument, the idea that Islam is not actually a religion, and therefore doesn't qualify for religious liberty protections, has rapidly gained salience in mainstream public discourse. I wrote about that idea and lawyer Asma Uddin's new book on the topic.
🆘 DISCRIMINATION & HATE
🗳 POLITICS
⚖️ LAW & POLICY
🤲 LIFE & FAITH
🧠 ARGUMENTS
🍿 POP CULTURE
👌 SHOUT OUT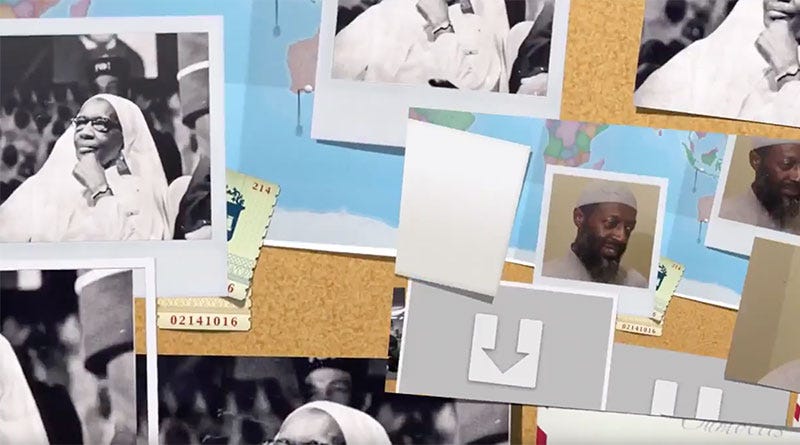 The After Malcolm Digital Archive, created through the George Mason University's Ali Vural Ak Center for Global Islamic Studies, documents African American Muslim contributions to the struggle for justice in the U.S. It digitizes original documents and oral histories that can be used for scholarly research and public education.
🗣 TALK TO ME
Over the next few months, I'm hunting for story ideas on ways that Muslims are gathering and building faith-based communities outside the mosque. And do you know of any interesting stories involving Muslims in L.A. or Vegas?
As always, send me your comments, questions and corrections! Otherwise, we'll chat again in a few weeks, inshaAllah. 👋
- Aysha