Muslims head to SCOTUS, Bloomberg defends spying, student loans and interest
Spotlight on lawyer Ramzi Kassem and the CLEAR Project.
Salaam, friends! 👋 I'm journalist Aysha Khan, and you're reading my monthly roundup of the latest news stories about Muslims in the U.S.
📌 TOP PICKS
Radiolab — Latif Nasser, also known as Guantanamo Bay detainee #244, has spent over 17 years locked up for allegedly being Al Qaeda's top explosives expert. His lawyers say that's nonsense, and in 2016, the U.S. even cleared him for release. But then Trump took office. This six-part radio series, "The Other Latif," tells Nasser's story. He also wrote about his case in the Boston Globe.
WaPo — As a teen, Asad Dandia was targeted by New York Police Dept.'s warrantless surveillance on the region's Muslims under Mayor Mike Bloomberg. "Our sacred spaces had been violated," he wrote. "We didn't know who to trust, or where we could turn for help." Though he sued the NYPD and reached a settlement, Bloomberg has refused to apologize for the program.
The Marshall Project — Did the murder of three Muslim college students in Chapel Hill five years ago meet the definition of a hate crime? A short documentary explores.
The Intercept — As Sen. Bernie Sanders' campaign surges, scrutiny of his surrogate Linda Sarsour has intensified. And she has the wounds to prove it, she writes in her new memoir.
⚖️ LAW & POLICY
🗳 POLITICS
🕌 COMMUNITY
🆘 HATE & CRIME
🧠 ARGUMENTS
🎭 CULTURE
👌 SHOUT OUT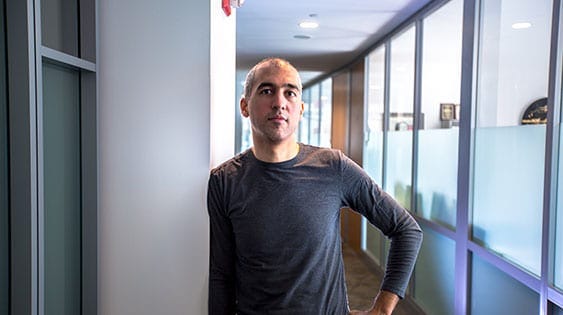 If you don't know Ramzi Kassem…you do now. Kassem heads up the Creating Law Enforcement Accountability & Responsibility (CLEAR) legal clinic at CUNY School of Law, which supports Muslim and minority communities targeted by the government with a national security and counterterrorism pretext. With CLEAR, he worked on the lawsuit against the NYPD over Muslim surveillance and will argue before the Supreme Court in Tanzin v. Tanvir.
🗣 TALK TO ME
As always, please send me your comments, questions and corrections! Otherwise, we'll chat again in a few weeks, inshaAllah. 👋 - Aysha